Actor Luke Wilson visits Goliad - VictoriaAdvocate.com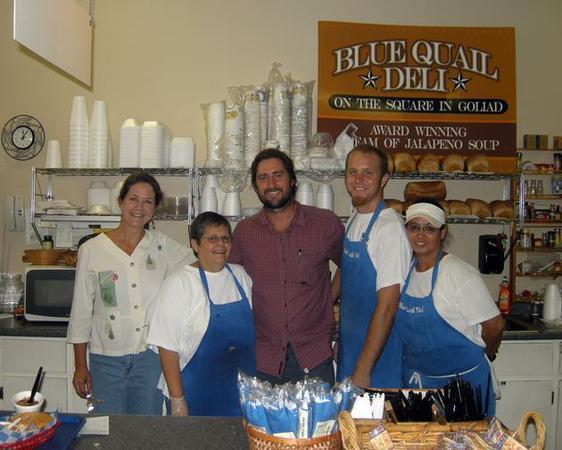 GOLIAD - Apparently actor Luke Wilson wanted cream of jalapeno soup on Thursday.
Goliad residents spotted Wilson in the Blue Quail Deli here, and several posted his appearance on Facebook, ordering the restaurant's "famous soup," said owner Terry Baiamonte.
"They came in fairly early and asked about famous soup," Baiamonte said. "Him and two other men. I didn't know who they were. I asked him where he was from and he said, 'Austin.' They ordered soup to go."
Baiamonte said she didn't think much about the visitors until about seven or eight women were standing around him getting their photograph taken.
County extension agent Brian Yanta was also there at the time and posted to Facebook that he was "laughing it up with Luke Wilson at the Blue Quail Deli."
Read More